Agricultural tools
Back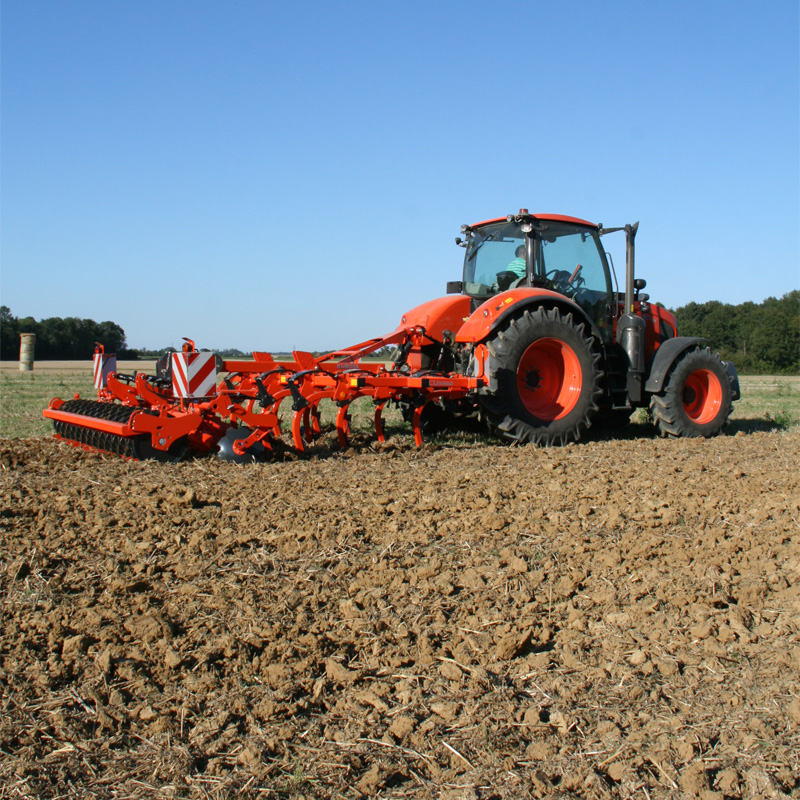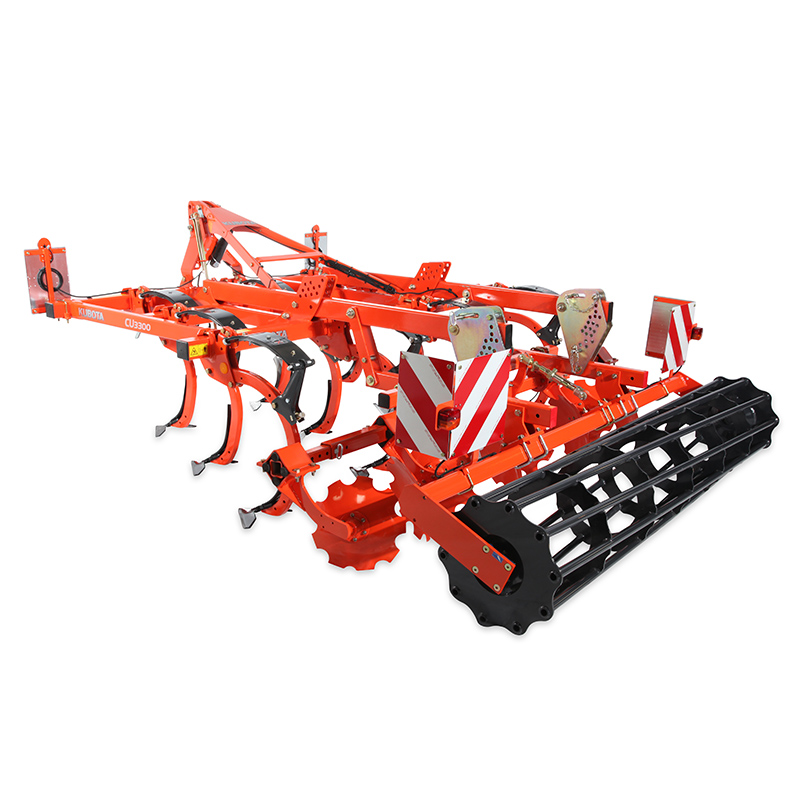 CU3300-CU3350-CU3400-CU3400F
The 3-bar stubble cultivator CU3000 has been especially designed to cope with all conditions and tractor sizes from 90 to 300hp. The CU3000 has become the benchmark regarding admissible power. It can, therefore, be combined with any type of roller and accessories which makes these cultivators extremely versatile. The high quality absorbs the strongest forces ensures a very long durability.
The CU3000 range can be equipped with two types of tines and a wide selection of shares. According to the operation requested and the type of soil, the large choice of following implements allows to carry out all sorts of cultivation: from stubble cultivation at 5cm to deep loosening at 30cm working depth.
The great versatility of the CU3000 makes it the ideal implement to meet all your requirements.
The Advantages:
Universal cultivator from 3.0 to 4.0m; working depths 5 to 30cm.
3-bar frame for optimum mixing and blockage free operation
Unique leg design vibrating for intensive effect in the soil but low fuel consumption
Wide choice of shares, rear rollers and levelling equipment
Intensive mixing of residues
Final seed bed preparation possible
Technical specifications
| | | | | | |
| --- | --- | --- | --- | --- | --- |
| Model | Working width (m) | Frame  | No. of tines | Average tine spacing | Min / Max HP |
| CU3300 | 3.0 | Rigid | 10 | 280 | 120/240 |
| CU3350 | 3.5 | Rigid | 12 | 280 | 135/270 |
| CU3400 | 4.0 | Rigid | 14 | 280 | 165/300 |
| CU3400F | 4.0 | Fold | 13 | 290 | 165/300 |