RA2069 EVO – RA2069 VARIO
Back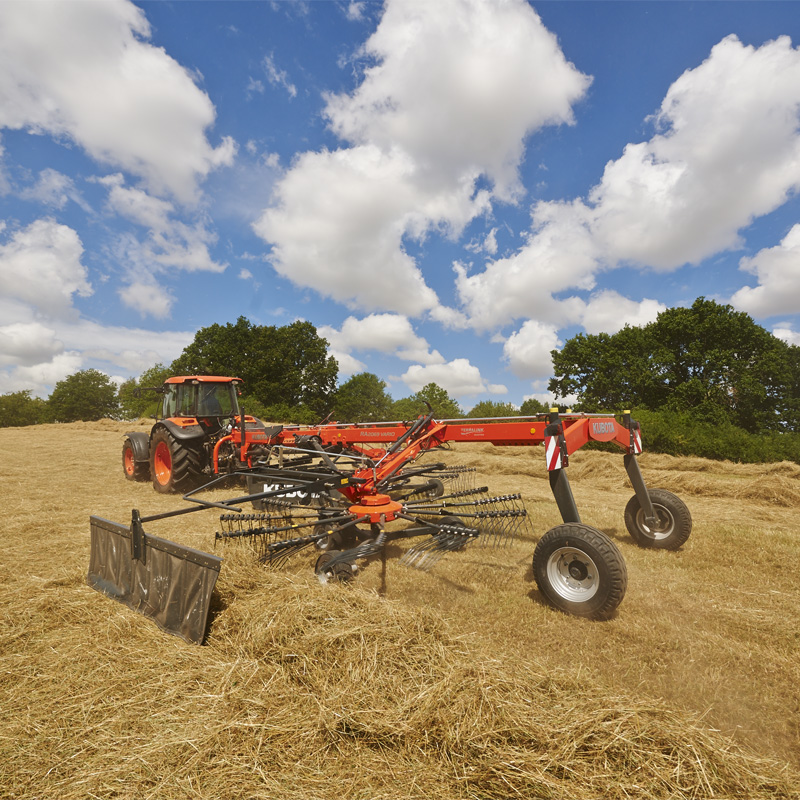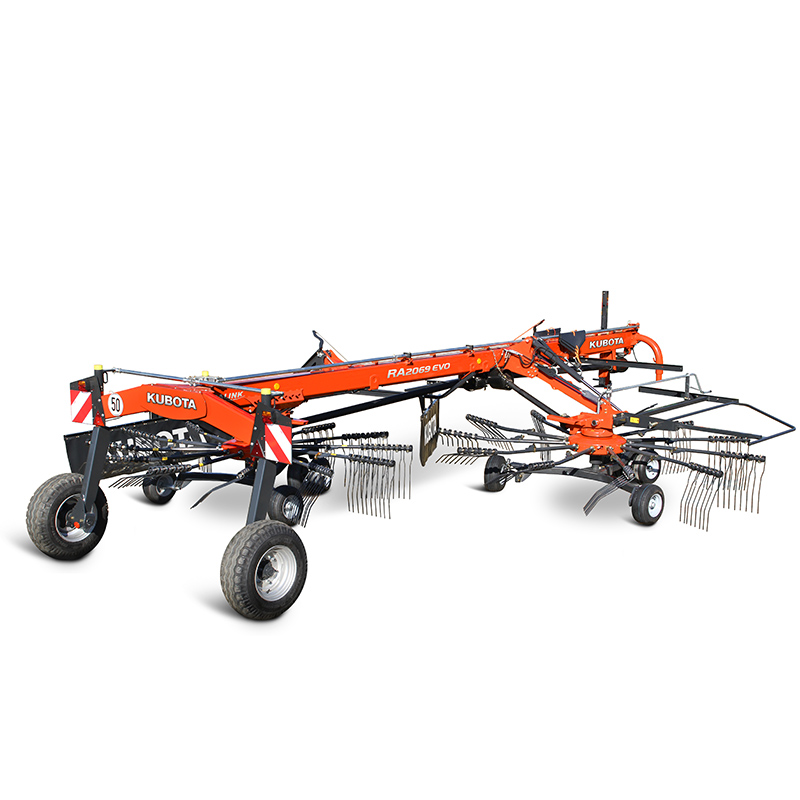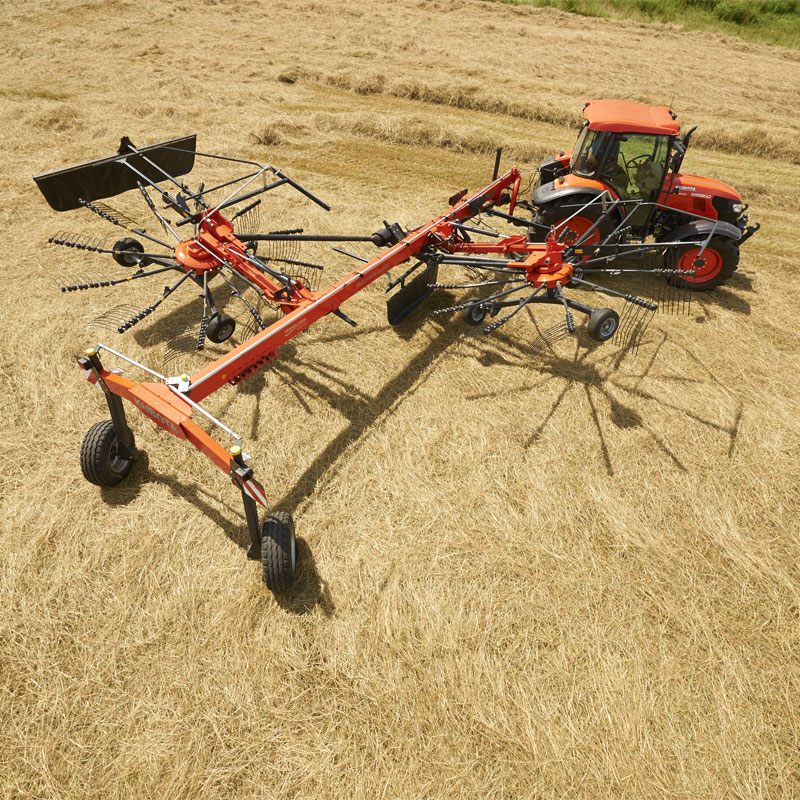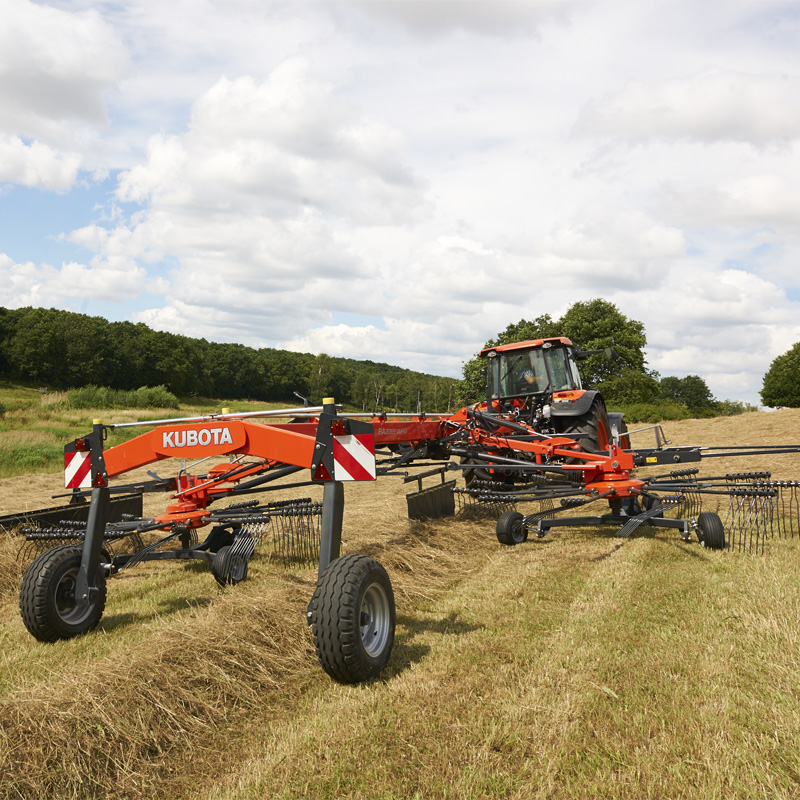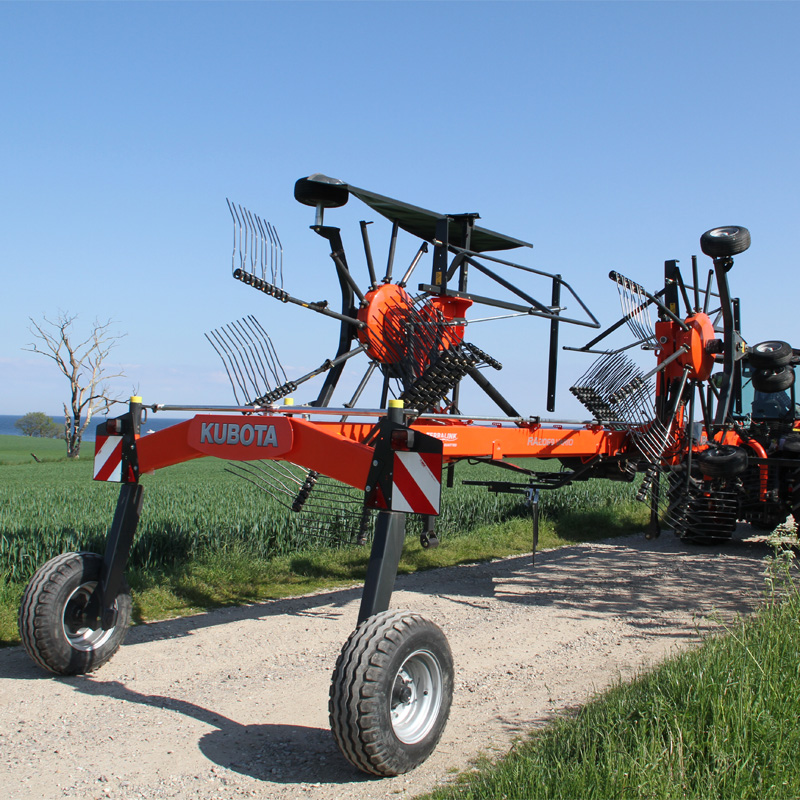 CompactLine side delivery rake with 6.90m working width.
Compact Effectiveness
These compact and nimble side delivery rakes feature a sturdy frame and the outstanding TerraLink Quattro ground-following system. With a working width of 6.90 m, the machines rake up double swaths of up to 13.20 m. The VARIO execution offers additionally the possibility of raking up two separate swaths along each of the individual rotors, whereas the EVO Model can do one swath to the side.
The advantages:
RA2069 EVO working width of 6.9m
RA2069 VARIO with working widths of 6.9 or 7.7m.
VARIO execution with the option of placing two smaller swaths (7.7m working width).
CompactLine maintenance-friendly gearbox.
TerraLink Quattro for perfect ground followings.
Active wheel steering with 80° turning angle for easy manoeuvrability.
Generous overlapping of the two rotors leaving no crop behind.
Download technical document
Technical specifications
| | | | |
| --- | --- | --- | --- |
| | Working Width | No. of Arms/Rotor | Weight |
| RA2069 VARIO | 6.90/7.70m | 11/12 | 1950kg |
| RA2069 EVO | 6.90m | 11/12 | 1750kg |